We are in the process of transferring our membership management to Foireann.ie, the GAA's central membership management system.
Previously we have taken membership through Club Force, which was uploaded to Foireann. This dual system was done while Foireann established itself.
In 2023, we hope to make Foireann the main Membership portal for Cumann Peile Maigh Cuilinn. This will require members to log in to Foireann. You may need to reset a password or contact a committee member for assistance if that fails.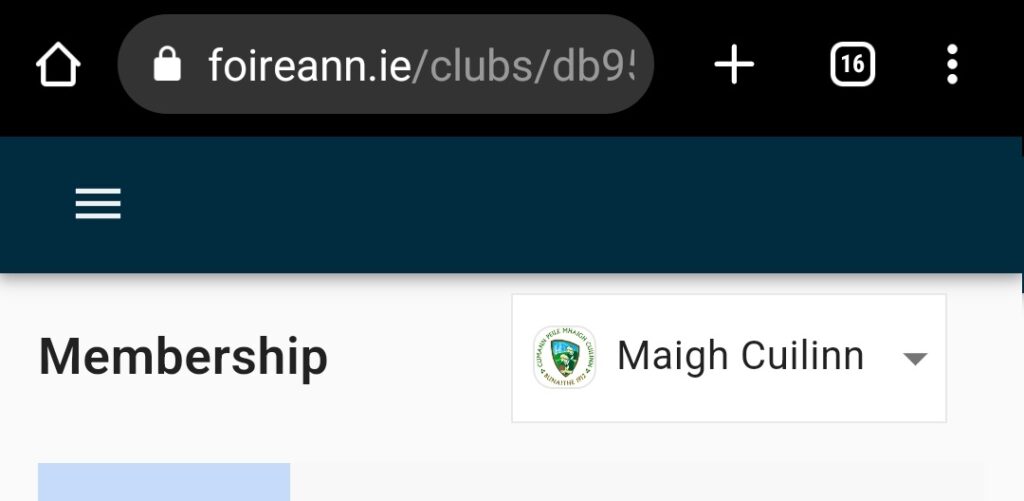 When selecting the club, you may get a number of options for GAA Clubs. Select "Maigh Cuilinn" for the football club, sometimes accompanied by the club crest.
If you are using Foireann.ie for Cumann Iománaíocht Maigh Cuilinn or LGFA, the same login should work for all. If you log in with one of the other club's login details and we are not listed, we might have to merge the accounts, so please contact us.
Login to Foireann.ie to pay membership or manage your profile
Frequently Asked Questions
Every player, coach and club officer must be a member of our club.
All club officers should be familiar with the rules governing club membership and the rules governing registration of members and players.
Team and player affiliation fees to the GAA, insurance, maintenance and improvement of facilities, playing equipment, team preparation, utility bills.
Generally, no, as it is prohibited by Rule 6.8. A player may not play in any Championship with two clubs in a given year's Championship, either within a County or in different counties.